Choccy Treat Cake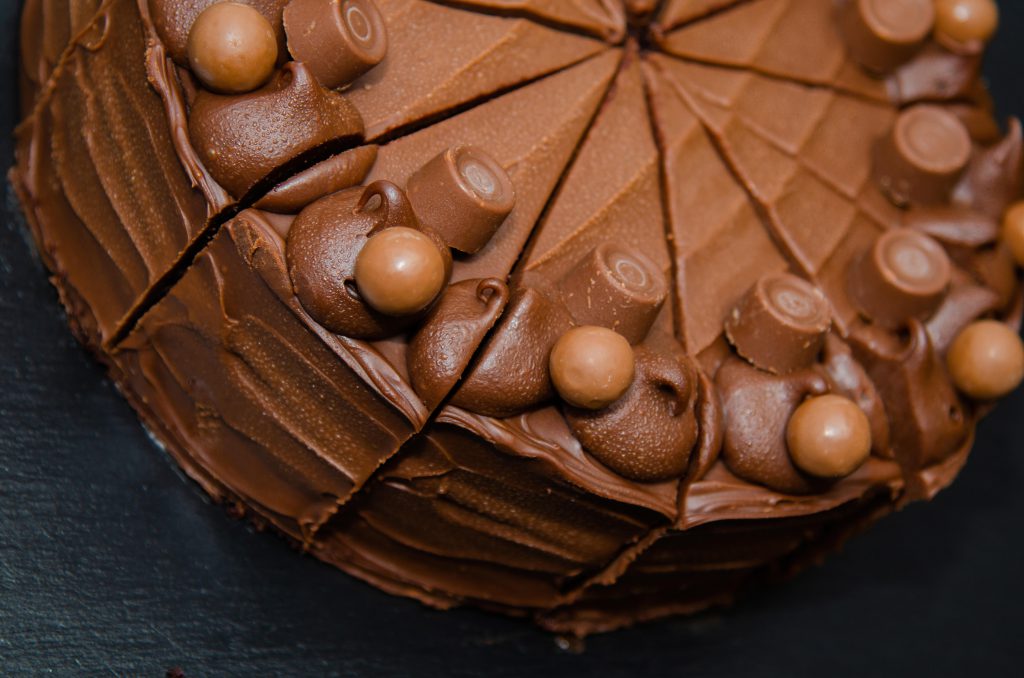 Triple Chocolate Cake with chocolate ganache icing, topped with Rolos and Maltesers. Pre cut 14 portion.
Raspberry, Coconut Rose Bundt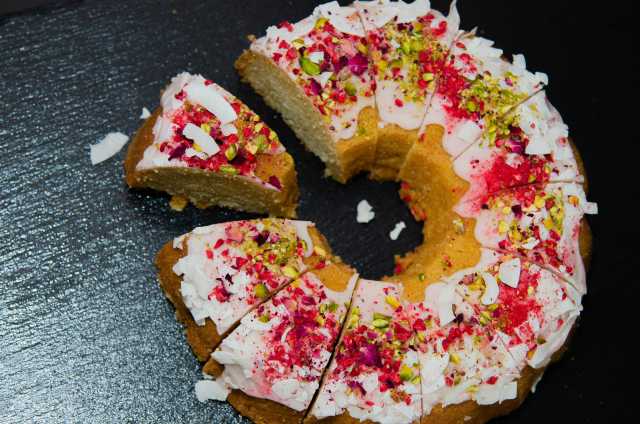 Coconut Bundt Cake topped with raspberry icing, pistachios, freeze dried raspberries and edible rose petals. Pre cut 12 portion.
Raspberry Almond Frangipane Tart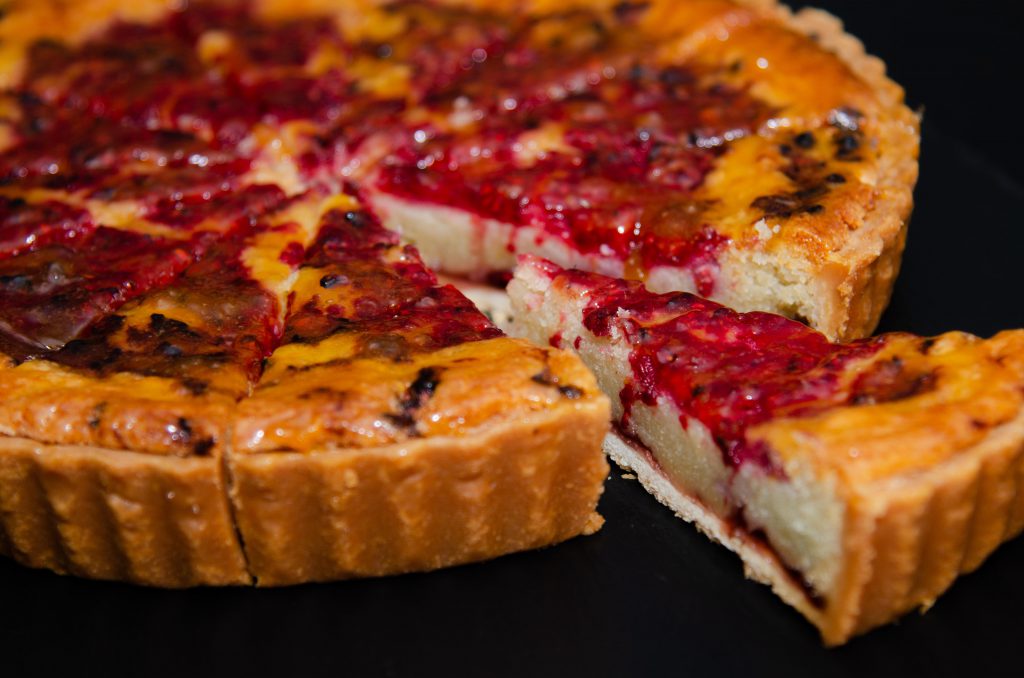 Sweet pastry filled with almond sponge and packed with fresh raspberries topped with apricot glaze. Pre cut 12 portion, gluten free.
Banana, Pecan & Toffee Cake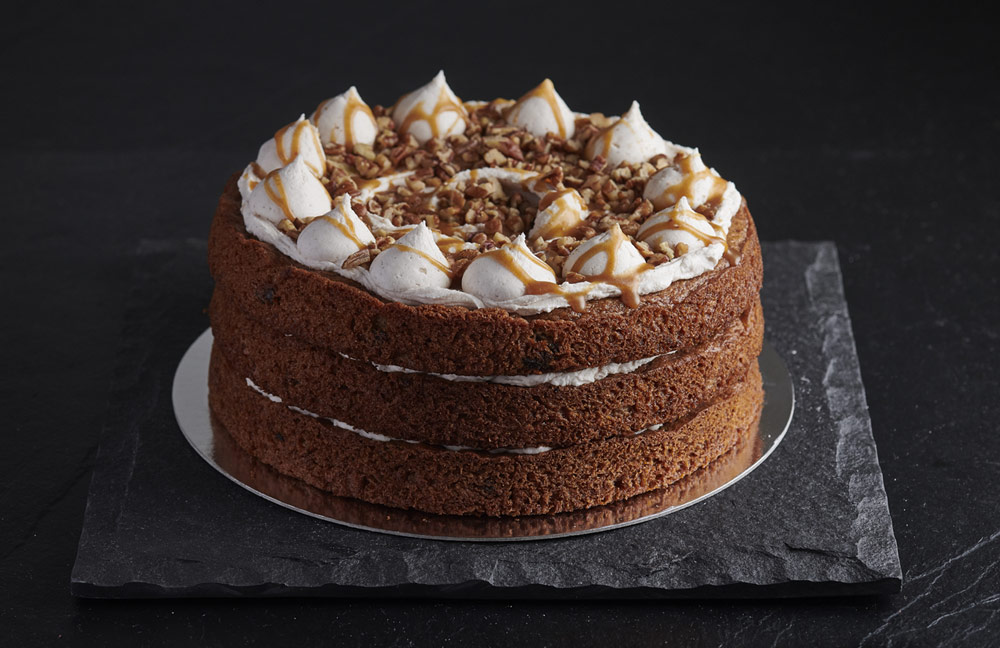 With a cinnamon frosting topped with toffee sauce chopped pecans and dusted with cinnamon. 14 portion, vegan and gluten free.
Ultimate Salted Caramel Brownie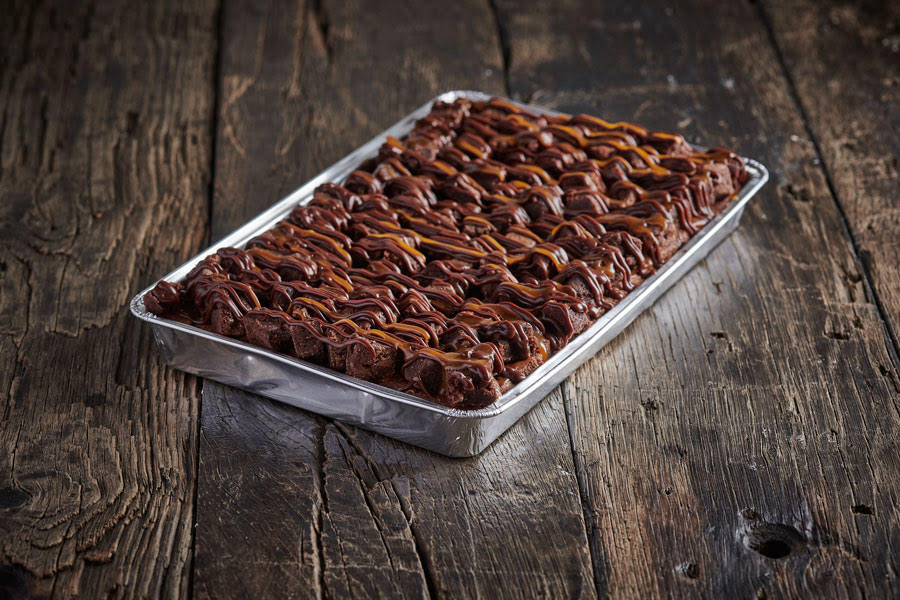 Dense brownie layered with salted caramel, topped with brownie chunks and a ganache drizzle. Gluten Free, 14 portion.
Chocolate & Raspberry Traycake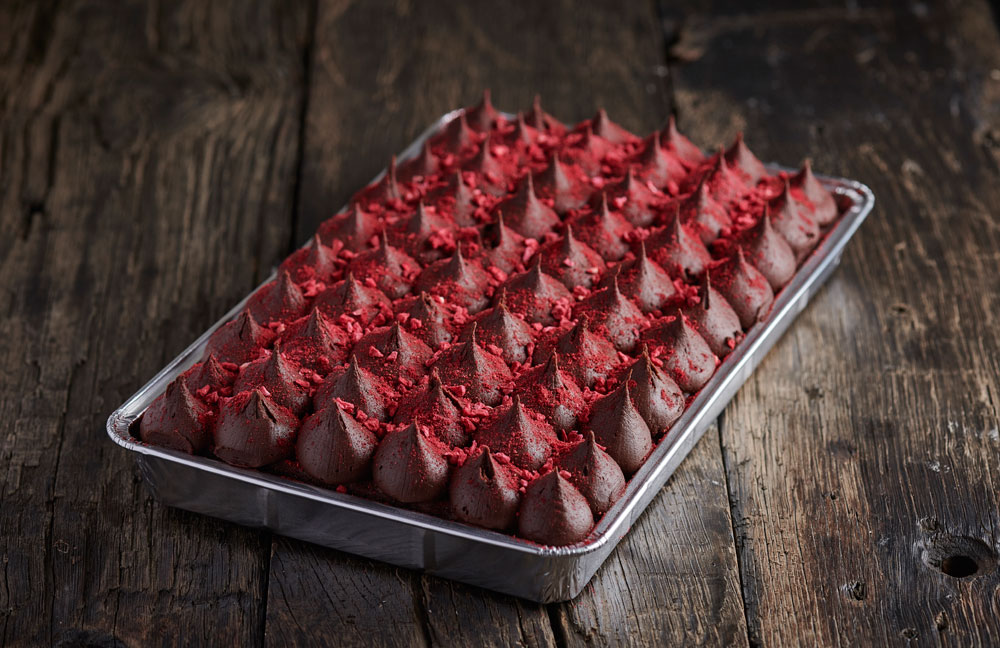 Sticky and rich chocolate cake layered with vegan chocolate frosting topped with freeze dried raspberries and dusted with raspberry powder.  Vegan, 14 portion.
White Chocolate & Raspberry Blondie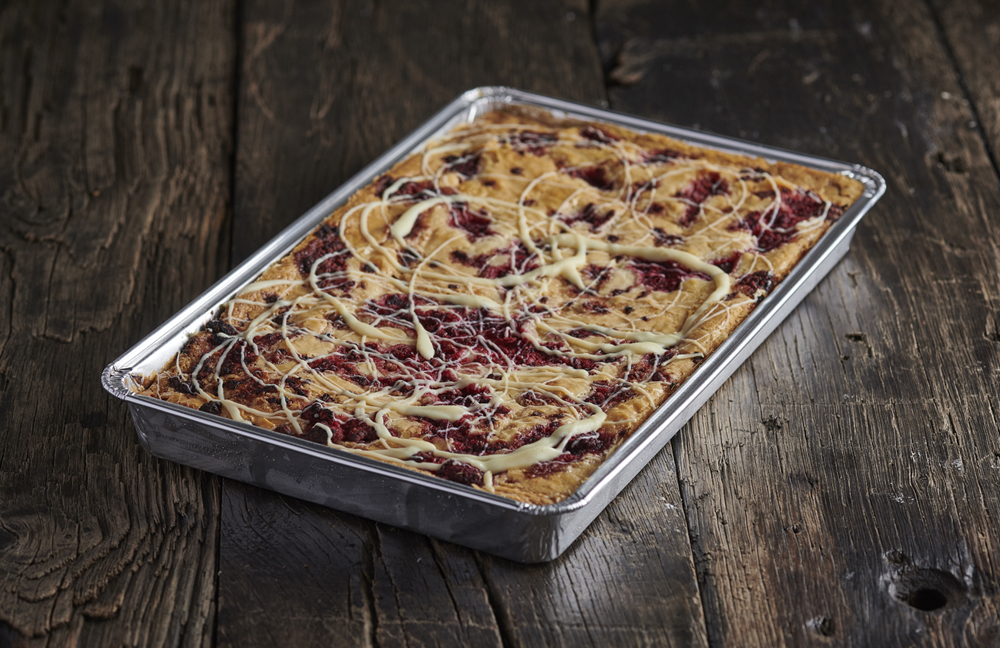 Dense white chocolate brownie baked with fresh raspberries and drizzled with white chocolate. 14 Portion.
Oreo Rocky Brownie Stack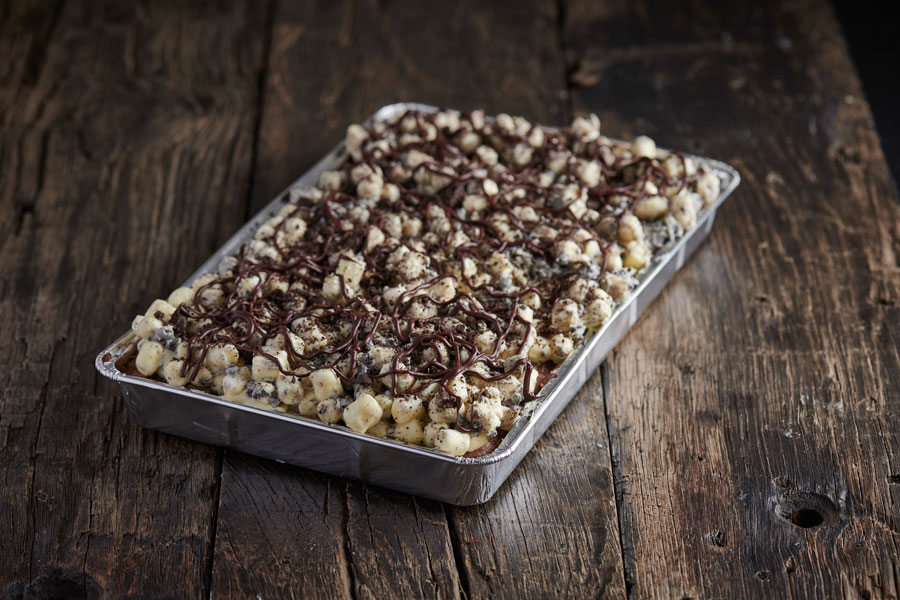 Brownie topped with white chocolate Oreo rocky road drizzled with dark chocolate ganache and Oreo crumbs. 14 Portion.
Super Seed, Berry & Honey Granola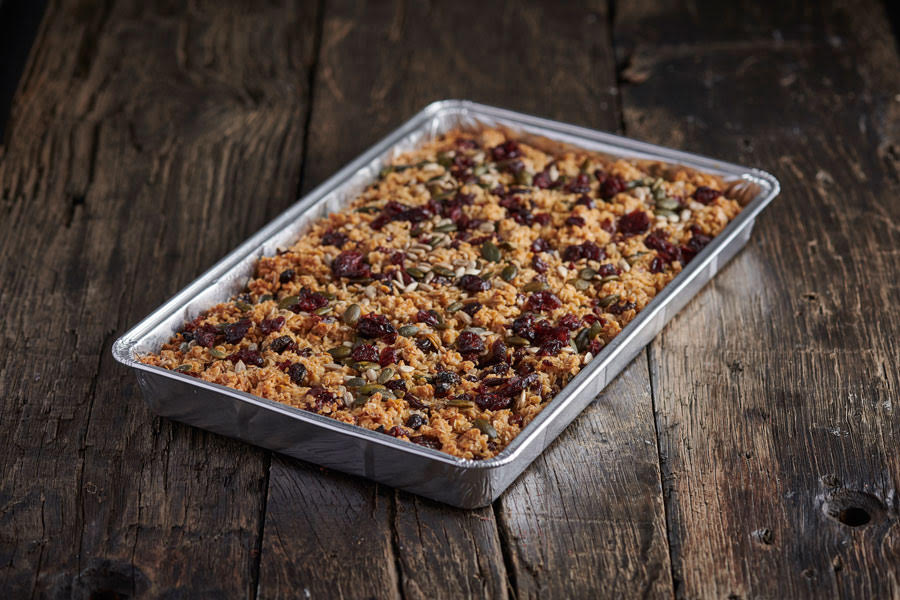 Goodness bar packed full with oats, coconut, berries, dried fruits, honey and super seeds. 14 Portion.
Triple Chocolate Caramel Flapjack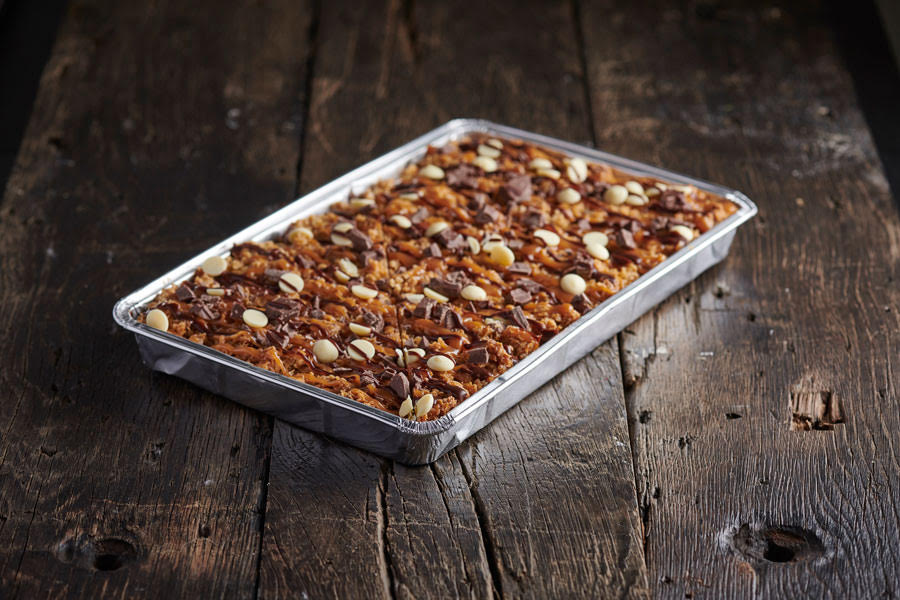 All butter flapjack with caramel and dark chocolate drizzle with white and milk chocolate chunks. 14 Portion.
Biscoff Brownie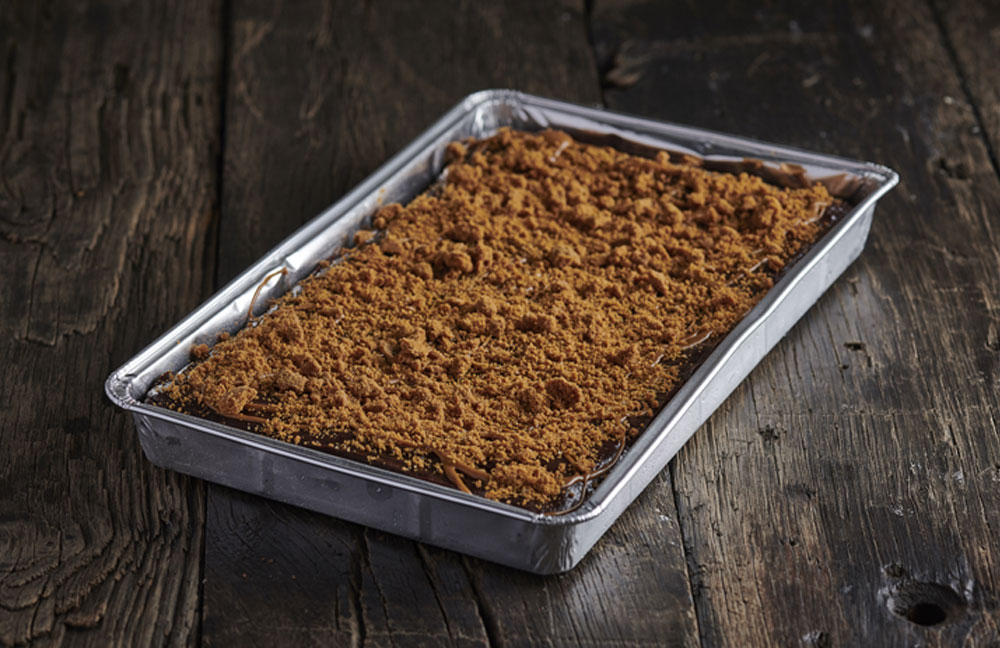 Moist vegan chocolate brownie topped with a Biscoff drip topped with Biscoff crumb. 14 Portion, vegan.